Need new books but the library is closed?
The library has a lot of options for you to get books 24/7 through our eBooks (or digital books). All you need is:
computer, tablet or phone
wifi
library card
Children can find the most books at Tumble Book Library and OverDrive. Found on our ebooks pages!
What is the difference?

Overdrive has thousands of books, movies and audiobooks from picture books to chapter books.  All of the popular books and characters are available like Dog Man, Pete the Cat, and Harry Potter.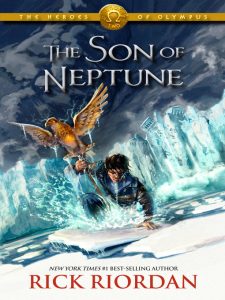 These books have to be downloaded to be read and you are limited to 15 books at a time per card. Since the library buys licences to read it, sometimes a book can be checked out and you'll have to put a hold like a paper book. So, if you read a lot of books, make sure you return the books you finish to check out more and place holds on books you want to read!
If you have older kids, looking for more variety of titles or want to be able to read even when you are offline once you've downloaded the book, Overdrive is a good place to look.
More instruction can be found on the Overdrive page!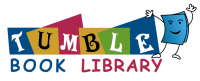 Tumblebooks has hundreds of books, but they are more known for their picture books, graphic novels and animated stories. They have lots of books that are animated with a full musical score and read along option.
Tumblebooks do not need to be downloaded and are read through the website. Because they are read online, there are no limits to how many people can read a book at once!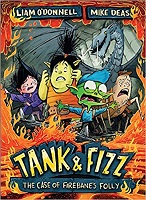 If you have younger kids, reluctant readers or kids more interested in animated stories, Tumblebooks might be a good place to start for you!
We have so many great books available on both platforms, check them out and keep reading!

¡Libros Electrónicos para Niños!
¿Necesitas nuevos libros, pero la biblioteca está cerrada?
La biblioteca tiene muchas opciones para que tú puedas tener acceso a libros 24/7 a través de libros electrónicos (Libros digitales). Todo lo que necesitas es:
Computadores, tableta o teléfono
Wifi
Tarjeta de biblioteca
Los niños pueden encontrar muchos libros en la biblioteca electrónica de libros llamada Tumble Books y OverDrive que puede encontrar en nuestras páginas de libros electrónicas.
¿Cuál es la diferencia?

Overdrive tiene miles de libros, películas y audiolibros, tanto libros con dibujos como con capítulos. Todos los libros más populares y personajes están disponibles como Dog Man, Pete el Gato, and Harry Potter.
Pictures
Estos libros los puede descargar para leerlos y tiene un límite de 15 libros por cada tarjeta. Como la biblioteca paga licencia para poder leerlos, algunas veces un libro puede estar checado y tú necesitas reservarlo y esperar a que lo devuelvan como si fuera un libro de papel.  ¡Así que, si tu lees muchos libros, asegúrate de regresarlos en cuanto los termines para que puedas checar más y poder reservar libros que desees leer y no estén disponibles!
¡Si usted tiene niños más grandes, y está buscando por una variedad más amplia de títulos o quiere poder leer libros aun cuando no esté en línea, Overdrive es el mejor lugar para buscar!
¡En la página de Overdrive podrá encontrar más instrucciones!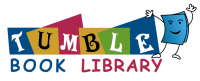 Tumblebooks tiene cientos de libros, pero esta página es más conocida por sus libros con dibujos, novelas gráficas, y historias animadas. Tienen muchos libros animados con música y con opción de leer con el libro.
Tumblebooks no tiene que ser descargado y puede leerse en la página web.  ¡Porque los puede leer en línea, no hay límite de cuanta gente puede leerlo en línea al mismo tiempo!
Si tiene niños pequeños que no les gusta leer, o niños que estén más interesados en historias animadas, Tumblebooks puede ser un buen lugar para empezar.
¡Tenemos tantos libros buenos disponibles en las dos plataformas, revisa y sigue leyendo!
---
SHARE THIS: