Paper Plate Dragon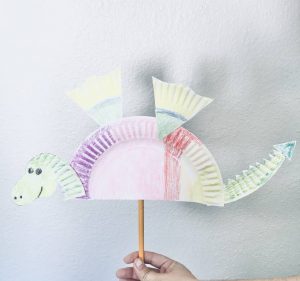 Here is a simple craft project that can be done with materials already at home. Have fun with your little ones while they express their creativity making this cute dragon.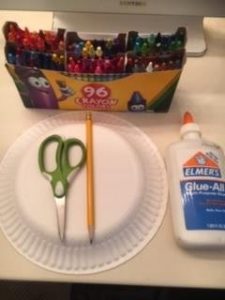 MATERIALS NEEDED:
1 paper plate – any size
1 pencil
Scissors
Scotch tape
Crayons, markers, color pencils, or whatever you want to use to color your dragon
Glue/Glue sticks (you can use a stapler if you do not have glue)
INSTRUCTIONS
STEP 1 – First, cut the paper plate in half, then cut two triangles for the wings.
STEP 2 – Draw the head and the tail on the pieces of paper plate that are left.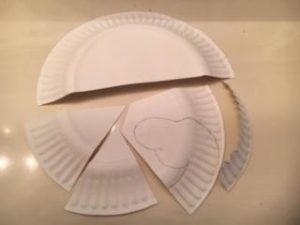 STEP 3 – Color all of the pieces of the dragon. Encourage your child's creativity when coloring.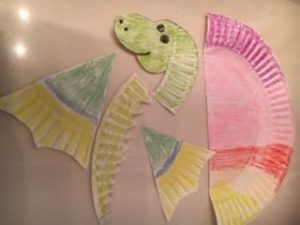 STEP 4 – Glue all pieces of the dragon together as shown in the picture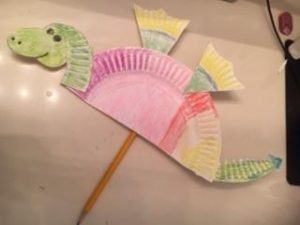 STEP 5 – Tape the pencil to the back of the dragon.
STEP 6 – HAVE FUN!!! ROOAARR!!!
If you want more activities check the rest of our blog, updated every week!
We also have live storytimes and streaming programs on our Facebook.
---
TRADUCCIÓN AL ESPAÑOL
SIMPÁTICO DRAGÓN  HECHO DE PLATO DESECHABLE
¡Diviértase con sus hijos haciendo este sencillo pero divertido dragón!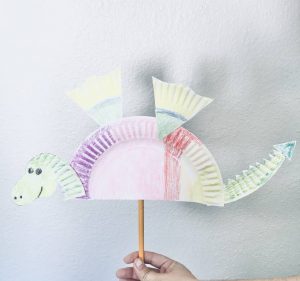 DRAGÓN
Es muy fácil de hacer, porque lo puede hacer con materiales que ya tiene en su hogar. Deje que su hijo desarrolle su creatividad dibujando la cara y coloreando el dragón.
MATERIALES:
1 plato desechable – cualquier tamaño está bien.
1 Lápiz
Tijeras (Si su hijo es muy pequeño, usted puede cortar las piezas)
Cinta adhesiva
Crayones, marcadores, colores, o lo que prefieras usar para colorear.
Pegamento para pegar las partes o puedes usar cinta adhesiva o engrapar las partes.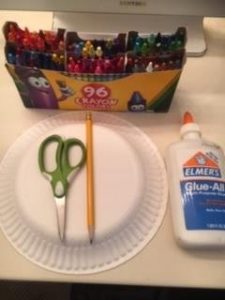 INSTRUCCIONES:
PASO 1. Primero, corta el plato desechable a la mitad, dos triángulos para las alas.
PASO 2. Dibuja la cara y la cola del dragón,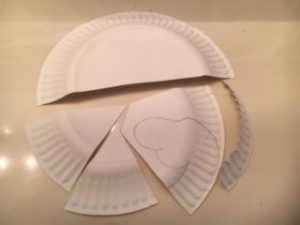 PASO 3. Colorea todas las piezas del dragón
PASO 4. Pega todas las piezas para formar el dragón como se muestra en el dibujo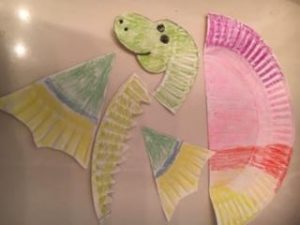 PASO 5.  Pega el lápiz en la parte de atrás del dragón.
¡Disfruta! ¡¡¡ROOOAR!!!
¡Si quieres más actividades, mira el resto de nuestro blog, actualizado cada semana!
También tenemos cuenta cuentos en vivo y transmisiones de programas en Facebook
---
SHARE THIS: