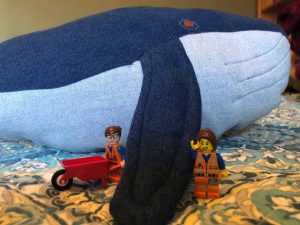 Welcome to the first weekly build challenge! Families are encouraged to get creative with Lego blocks, figurines or other craft materials to solve a challenge.
We will be posting a challenge each week.
If you'd like to show off your creation on the Santa Clarita Library kids blog and social media please submit the following information in an email to Mr. David at djanning@santa-clarita.com.
First name of creator
Picture of creation (for anonymity please do not include a picture with the creator in it)
One to two sentences describing what your creation does!
Weekly Build Challenge 3/31 – Whale rescue!
This first weeks challenge is you've been tasked with saving a lost blue whale! The whale got separated from his family and needs to be transported from the Atlantic Ocean to the Pacific Ocean. How would you get him back? He cannot swim the entire way, and all of North America separate the two oceans.
Will you make some new technology to make the trip shorter? Some sort of vehicle to move him? Be as creative and outrageous as you can!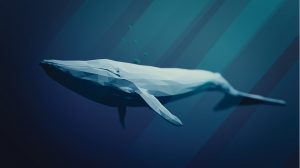 Here is our creation!
The Whaleroad Maker. This contraption moves ahead of the whale digging a long trench with its shovel arm and drill (front of the vehicle) and fills the tench with water from the back water tank. The whale can then easily swim across North America. When the whale is safely across the machine can go back filling in the trench!
---
SHARE THIS: