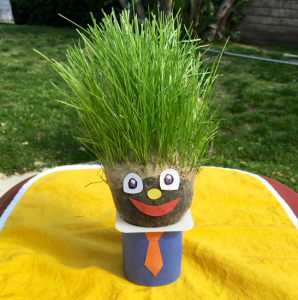 Spring is here and it's time to garden. Make your own grass head and watch it grow. Design its face and outfit and trim and style its hair as it grows!
Watch the video tutorial here:
Supplies
For the Grass Head:
stockings/tights/nylons (you can use old pairs you have at home, just cut them about 1ft long from the toe)
grass seeds (I did try other seeds in my tutorial video, but nothing worked as well as grass seeds)
soil
water
container to hold it, upcycled yogurt cup/cup/small pot
optional, a cup to hold the stockings open while you assemble your grass head
To decorate:
construction paper, googly eyes, pipe cleaners, fabric, yarn, etc.
liquid glue to adhere materials to the stocking (glue stick won't work as well for decorating the stocking but it will work for decorating the container)
scissors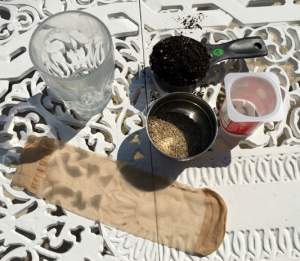 Instructions
Open the stockings or hold it open with a cup and pour in 2 TBSP of grass seeds by the toe portion of the stocking
Add ½ cup – 1 cup of soil on top of the seeds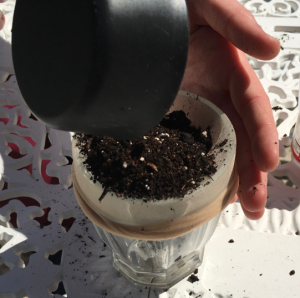 Pull the stocking up and pat the bottom of the stocking to reform the stocking into a sphere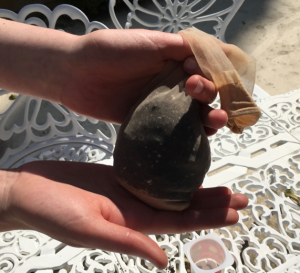 Twist the end and make a firm knot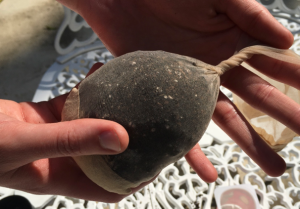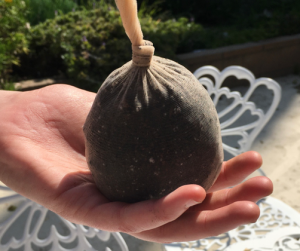 Decorate the grass head and the container you will be using to hold it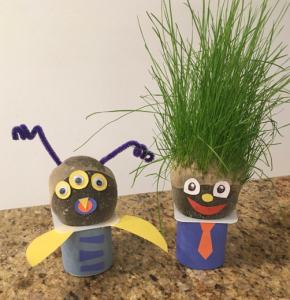 Once the decorations are dry, dip the toe portion of the sock in water to moisten the seeds for a few seconds. Fill the outfit container with water and place the end of the stocking into the water and rest the grass head on top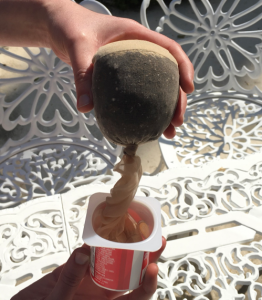 *The stockings will pull the water up to the seeds in the soil and water the grass head for you
Check the container daily to make sure there is water inside, fill as needed
When the grass grows long and unruly it's time for a hair cut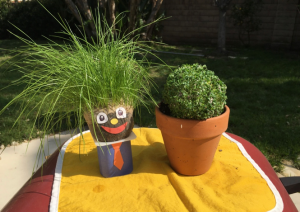 Here's a grass head, pre-haircut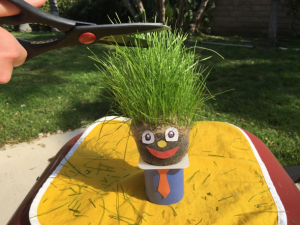 Have fun and try different haircuts as the grass continues to grow
Looking for more fun activities to do from home? Join our Spring Reading Program — It's free! Track your reading, play games, and complete cool missions!
---
Traducción al Español de
 ¡Cultiva tú mismo una Cabeza de Hierba!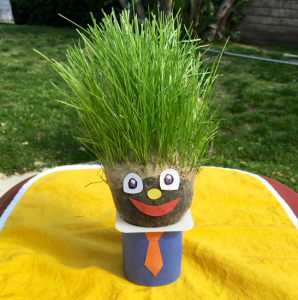 La primavera ya está aquí y es hora de disfrutar de la jardinería. ¡Siembra tú mismo una cabeza de hierba y vela crecer. Diseña su cara, su ropa y córtale el  cabello mientras crece!
Ver el tutorial aquí:
Materiales
Para la Cabeza de Hierba:
Medias o pantimedias de nylon (Tu puedes usar un par de medias viejas que tengas en casa, solo córtalas más o menos un pie de largo o unos 30 centímetros desde los dedos de los pies.
Semillas de pasto ( Yo use otras semillas en mi tutorial, pero las semillas de pasto funcionan mejor)
Tierra para sembrar
Agua
Un envase para sembrarla, puede ser un envase de yogur vacío o un vaso de plástico o una maceta pequeñita.
Opcional, un vaso para sostener la media cuando esté abierta mientras armas la cabeza.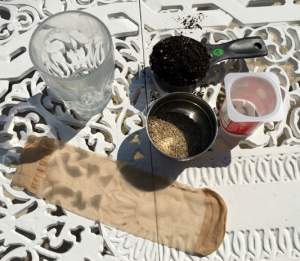 Para decorar:
Papel de construcción, ojos saltones de plástico, pipe cleaners, tela, hilo, etc…
Pegamento para pegar los materiales a la media (barra de pegamento no funciona bien para pegar las decoraciones para la media, pero si trabaja bien para decorar el envase).
Tijeras
Instrucciones:
Abre la media o sostenla abierta con el vasoy agrega 2 cucharadas de semillas de pasto.
Agrega ½ taza – 1 taza de tierra para sembrar encima de las semillas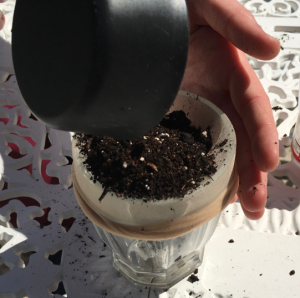 Jala la media hacia arriba y moldea la parte de debajo de la media para formar una esfera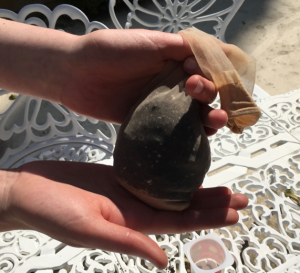 Enrolla la media y haz un nudo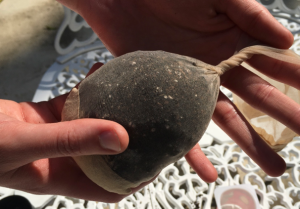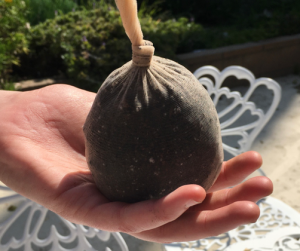 Decora la cabeza y el envase que vas a usar para sostenerlo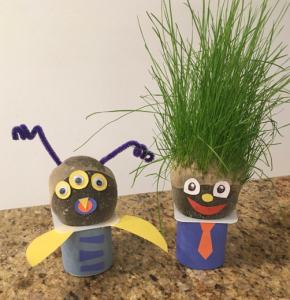 Una vez que las decoraciones estén secas, mete la punta de la media en agua para que absorba el agua y humedezca las semillas por unos segundos. Llena el envase con agua y pon la punta de la media en el agua y pon el resto de la cabeza encima del vaso.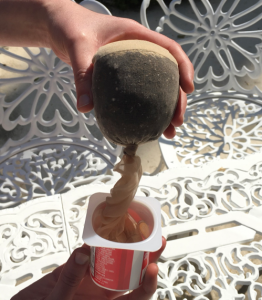 La media permitira que el agua suba hasta las semillas y que riegue la cabeza de hierva por ti
Revisa el vaso a diario para asegurarte que haya agua en el interior. Llena el vaso conforme lo necesite.
Cuando el pasto cresca, es hora de cortarlo y darle estilo.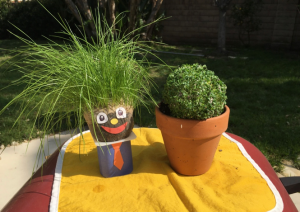 Aqui esta el pasto antes de darle un corte de pelo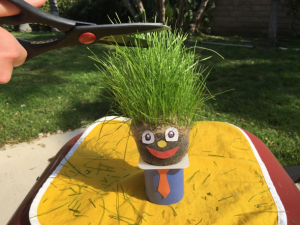 ¡Diviértete dándole diferentes cortes de pelo!
¿Si estás buscando más actividades divertidas para hacer en casa? Regístrate en nuestro Programa de Lectura en Primavera. ¡Es gratis! Registra tu lectura, juega juegos, y completa misiones!
---
SHARE THIS: