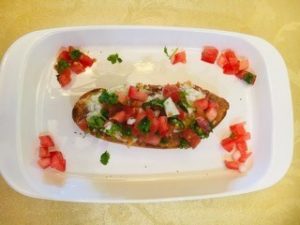 If you are hungry and do not have a lot of time or don't know what to make for lunch? Today, we are going to share with you a quick and easy lunch idea. It's called, Molletes Mexicanos!  Very easy to make, but it is delicious! And you don't need too many ingredients
Ingredients:
Bread (you can use French bread, regular sandwich bread or bolillo, a Mexican bread).
1 can of refried beans
Cheese (Mozzarella or Monterrey Jack
For the Salsa
1 chopped tomato
1 tsp of chopped green chili
1 tbsp of chopped onion
A pinch of salt
1 tbsp of chopped cilantro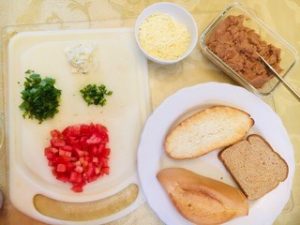 Instructions:
First, we need to make the salsa. Please let a grown up chop the ingredients for the salsa.  We need to chop the tomato, the chili, the cilantro and the onion.  Mix them well and add salt to taste.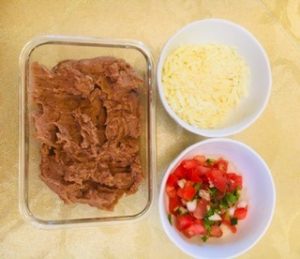 Second, Put the bread in the toaster and once it's done, spread re fried beans on it and add the cheese on top of the beans and put the bread back in the toaster oven or a regular oven to melt the cheese.  Be careful putting the bread in the toaster and taking it out of it, because it will be hot.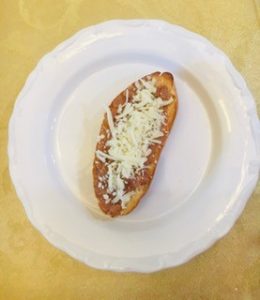 Lastly, add the salsa to the bread and cheese and you are ready to enjoy it!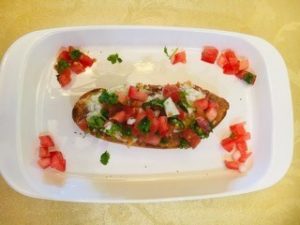 If you like to cook, check some of the cooking books that we have at the library like this one:
Cooking Step by Step, recipes by  various authors.  This book is a fantastic introduction to cooking.  Along with many easy to make recipes is all of the basic information your child needs to manage their way around the kitchen. Kitchen rules including those for safety, hygiene are discussed as well as an introduction to common kitchen terminology and equipment.
Or check out The Sandwich Swap, written by Queen Rania.Al-Abdullah – Written by the actual Queen of Jordan, this book is a celebration of differences and understanding.  Best friends Salma and Lily discover that different does not mean bad and that having the courage to try new experiences can be a very good thing.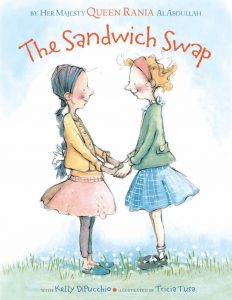 Visit our online catalog to see additional books and resources like these  You can still put items on hold and pick up using our curb side pick up service.  Visit www.santaclaritalibrary.com/elibrary for more information.
---
Molletes Mexicanos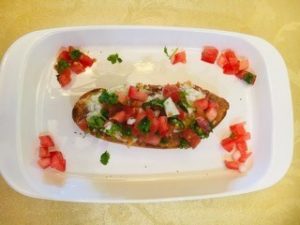 Ingredientes:
Pan (puede ser bolillos o pan frances o cualquier otro pan que tenga en casa que no sea dulce).
1 lata de frijoles refritos (si no tienes hechos en casa)
Queso mozzarella o jack
Para la salsa
1 cucharadita de chile verde
1 cucharada de cebolla
1 cucharada de cilantro
1 jitomate
Una pizca de sal
Instrucciones:
Necesitamos hacer la salsa, y para eso tienes que pedirle ayuda a un adulto para picar los ingredientes. Ya picados los ingredientes; el tomate, chile, cilantro, y cebolla se mezclan bien en un tazó y se le agrega una pizca de sal al gusto.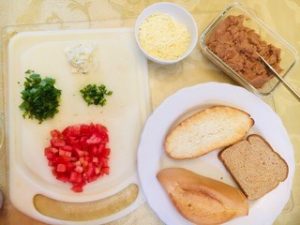 Pon el pan deseado a tostar ya sea en un tostador o en un horno. Ya tostado se le untan los frijoles refritos al pan y se le agrega el queso encima de los frijoles. Se Vuelve a meter al tostador o al horno hasta que el queso quede gratinado. ¡ATENCIÓN! ¡Ten cuidado cuando saques el pan del horno o tostador porque va a estar muy caliente!\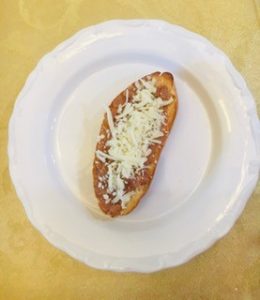 ¡Agrega la salsa de pico de gallo a el mollete y ya estas listo para disfrutar de tu delicioso mollete mexicano!
¡Buen provecho!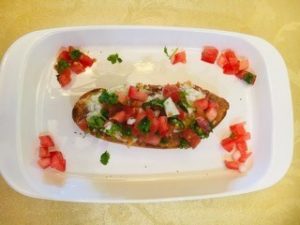 Si te gusta cocinar, checa los libros de cocina que tenemos en la biblioteca como por ejemplo este:
Cooking Step by Step  Cocinando Paso a Paso escrito por varios autores.  Este libro es fantástico para comenzar a cocinar, ya que además de recetas fáciles de hacer, tiene información importante sobre terminología y equipo. También ensena las reglas básicas de limpieza y seguridad antes de empezar a cocinar.
¡También puedes checar este otro libro titulado: The Sandwich Swap (El Intercambio de Sandwiches)  escrito por Queen Rania que es la Reina Actual de Jordania! Este libro habla de dos amigas, Salma y Lily, que se dan cuenta que las diferencias no son malas y que tener el valor de tratar nuevas experiencias es algo bueno.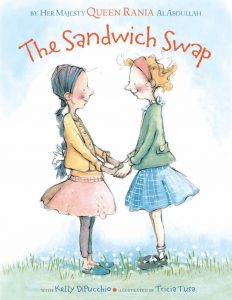 Visita nuestro catalogo en línea para ver más libros y recursos como estos.  Tú puedes reservar libros en internet y recogerlos cuando estén listos los artículos a través de nuestro programa de entrega de artículos reservados en la acera.
Para más información visita nuestra página web:   Visit www.santaclaritalibrary.com/elibrary
---
SHARE THIS: