Activism is about taking action to enact change in a community. This can be done through protests, sit ins, letter writing, strikes or many different ways. This can sometimes be a whole movement with many people involved or it can be one lone person who is standing up for what they believe.
Here are some books with examples of people, including many kids, who took an active role in bringing out change in their community.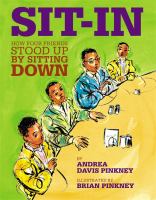 Sit – In: How Four Friends Stood Up By Sitting Down by Andrea Davis Pinkney
This picture book is a celebration of the 50th anniversary of the momentous Woolworth's lunch counter sit-in, when four college students staged a peaceful protest that became a defining moment in the struggle for racial equality and the growing civil rights movement.
Hands Up! by Breanna J McDaniel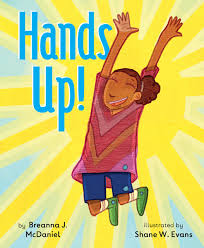 This triumphant picture book recasts a charged phrase as part of a black girl's everyday life–hands up for a hug, hands up in class, hands up for a high five–before culminating in a moment of resistance at a protest march.
A is for Activist by Innosanto Nagara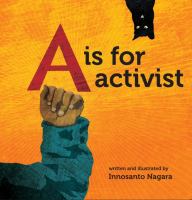 The alliteration, rhyming, and vibrant illustrations make the book exciting for children, while the issues it brings up resonate with their parents' values of community, equality, and justice. This engaging little book carries huge messages as it inspires hope for the future, and calls children to action while teaching them a love for books.
Activist and Leaders by Julia Adams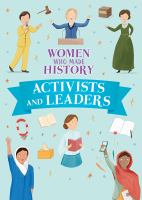 Women around the globe have made history through their activism and leadership. Through concise, but detailed biographies, readers of this inspiring volume can learn about some of these world -changing women.
The Little Book of Little Activists by Linda Blackmon Lowry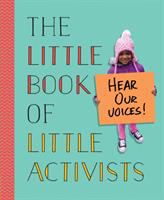 A celebration of political activism by America's youngest citizens-our children. You are never too young to care about your community or to stand up for your beliefs. That's the empowering message of this book, which is all about how real kids exercise their first amendment rights.
Peaceful Fights for equal rights by Rob Sanders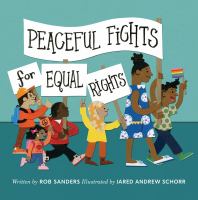 In a knit a Hat , Take a Knee, your readers are taken through their resistance ABCs. Through lyrically spare writing, Rob Sanders introduces abstract concepts like fighting for what you believe in and turns them into something actionable.
If you are going to a march by Martha Freeman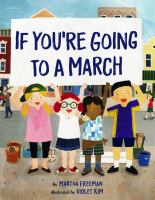 This inspiring handbook, which introduces children to the world of action and activism.
The Pink Hat by Andrew Joyner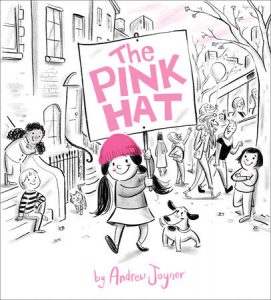 Follows the journey of a pink hat that is swiped out of a knitting basket.  First by a pesky kitten, then blown into a tree by a strong wind, and used as a cozy blanket for a new baby, then finally makes its way onto the head of a young girl marching for women's equality.
---
SHARE THIS: